What's on at the Natural History Museum.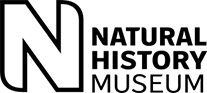 #.
Animal Inside Out
'This is one biology lesson that definitely won't send you to sleep'. Metro
Check out the astonishing anatomy and inner beauty of some of the largest and most curious creatures in the animal kingdom at the UK premiere of Animal Inside Out.
Until 16 September 2012
Book tickets now...
Scott's Last Expedition
© Scott Polar Research Institute, University of
Cambridge
Head south, but only as far as South Kensington, to explore the captivating story of Captain Scott's last expedition to Antarctica in 1910–1913. Featuring rare artefacts used by Scott's team and the scientific specimens they collected, the exhibition also includes a life-sized representation of Scott's hut that survives in Antarctica today.

Until 2 September 2012
Enter here for a chance to win a trip for two to Antarctica with Aurora Expeditions
.
Book tickets now...
Fossil Festival
Celebrate the rich natural history of Lyme Regis at this annual fossil festival. Taking place over the May bank holiday weekend, it offers visitors of all ages the chance to join in walks, talks and workshops, with arts and crafts and more besides.


Scientists from the Museum will be there to identify any fossil finds and to show off some of their favourite specimens.
4–6 May 2012
Find out more...
The feathered T.rex
© The Natural History Museum, London
The largest feathered dinosaurs ever to be discovered were unveiled this April. The three near-complete fossils showing long filamentous feathers were unearthed from the Yixian Formation in northeast China.

Natural History Museum dinosaur expert Dr Paul Barrettexplained, 'It is the largest ever animal known to possess a covering of feathers, at least for now'.

He added, 'It does hint at the intriguing possibility that an adult T. rex might also have had feathers'.


Read more...
Big Nature Day
Celebrate the variety and value of nature and take part in loads of free family activities in the Museum's Wildlife Garden, west lawn and Darwin Centre courtyard.

Activities include:
insect carnival workshop and parades
meeting experts in UK wildlife
ladybird and other bug hunts
learning about different uses of nettles
exploring pond life and worm charming
27 May 11.00–17.00
Find out more...
Wildlife Garden
Escape the city and wander through the tranquil habitats of the Wildlife Garden. With woodland, meadow, pond and more, the garden is a haven for hundreds of British plants and animals, and a great demonstration of wildlife conservation in the inner city.
Watch Museum botanist Fred Rumsey identifying garden plants and flowers in our special spring-time video.
Find out more...
Give as you Live
Help raise money for the Museum with Give As You Live.

With Give As you Live, thousands of leading brands, from John Lewis to Expedia, have signed up to donate a small percentage to the Museum from every purchase you make online – all at no cost to you.

This is a great way to support the Museum, with the average shopper raising £2.10 per month through what they already buy online.


Please help us today by downloading Give As You Live here


Gift of the month
Guzzle your favourite drink from this fun, multicoloured dinosaur mug.

The bone china mug is decorated with an array of colourful characters, but not all of them are authentic. Can you pick out the prehistoric pretenders?




Buy online...
From our friends at the National Theatre
'4 STARS', the Financial Times, the Guardian and theTimes
'A love letter to the movies', the Guardian
'Antony Sher shines in a charming snapshot of early cinema', The Sunday Times

Travelling Light, a new play by Nicholas Wright, is a funny and fascinating tribute to the eastern European immigrants who became major players in Hollywood's golden age.
Good seats available in May. Book tickets now...