YOUR INVITATION TO ENTER THE ARTIST'S WORLD
"Once you choose to open the door, then you've accepted a virtual space and an impossible new world. You're giving in…maybe the walls dissolve, maybe there are two suns, maybe a flower becomes the size of a skyscraper and there are no limits to what you can expose the body to once people have opened that door."

– Jakob Kudsk Steensen
To encounter the immersive virtual landscapes and meditative soundscapes of Danish artist Jakob Kudsk Steensen is to be transported into a new world.
Two upcoming virtual events provide an opportunity to learn more about immersive experiences, advanced technologies and the creative concepts that power new digital art works.
ARTIST TALK
TODAY (WEDNESDAY 24 FEBRUARY), 5pm GMT / 12pm EST

Join a live conversation with Jakob Kudsk Steensen and Serpentine Senior Strategist at Large, Ben Vickers, as they discuss simulating nature, immersive story-telling and multi-player game worlds.

ADD TO CALENDAR
LIVESTREAM
TUESDAY 16 MARCH, 6.30PM
Join a live-streamed, multi-player, immersive event with Jakob Kudsk Steensen, Rindon Johnson, Alenda Chang and Mikkel Rosengaard located in a new version of Steensen's 2016 work Primal Tourism.

READ MORE
WANT TO LEARN MORE ABOUT THE ARTIST?
Here we take a deeper look at some of the artist's key influences...
SCIENCE FICTION

Drawing inspiration from science fiction writers like Jeff VanderMeer (Annihilation, Wonderbook), Steensen uses technology to create alternative realities grounded in real ecologies that are carefully blended with imaginary ecosystems.
ECOLOGY & SLOW MEDIA

Inspired by ecological science-fiction and scientific research, Steensen harnesses the effects of the philosophy of "slow media", whereby he uses the technological to foster attention rather than distraction.
PREVIOUS COLLABORATIONS WITH STEENSEN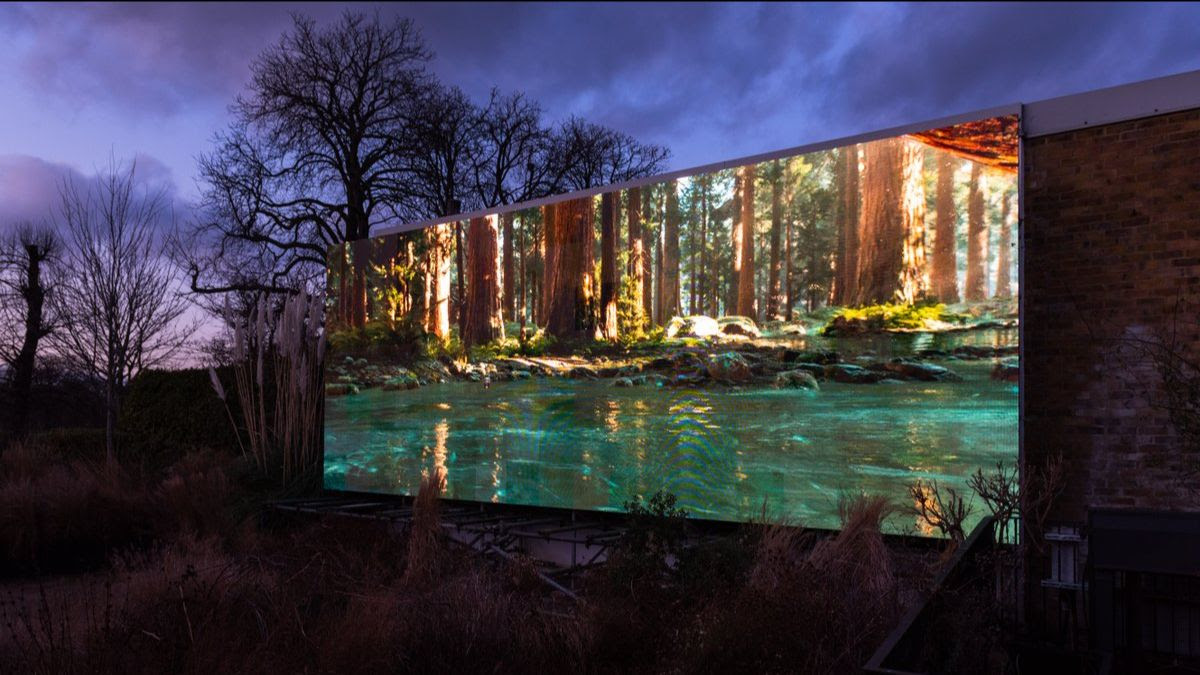 CATHARSIS (2020)
We presented Catharsis by Steensen as part of global public art project, CONNECT, BTS, a series of major art projects open free to the public in five cities on four continents initiated by South Korean pop group BTS.

Catharsis immerses audiences within a digital simulation of a re-imagined old-growth forest, a forest that has developed undisturbed over hundreds of years.

READ MORE
THE DEEP LISTENER (2019)
Created by Steensen, this audio-visual ecological expedition through Kensington Gardens and Hyde Park was a journey to both see and hear five of London's species: London plane trees, bats, parakeets, azure blue damselflies and reedbeds.

This was selected as the first Serpentine Augmented Architecture commission made in collaboration with Google Arts & Culture and Sir David Adjaye OBE.

LISTEN NOW