August Afternoons...
Our wisteria has bloomed again! And the garden is looking as welcoming as ever! Come and visit from some art, music or a tea and scone in the garden.
Follow us on Facebook and Twitter to keep up to date with our events.

(Cover image: Still Life with Apples from 'Still Life and Abstraction'

)
Hampstead Photographic Society 80th Anniversary Exhibition
Wed 2 - Sun 20 August
FREE
Members of the Hampstead Photographic Society, some of them nationally and internationally renowned, will showcase their work in a major exhibition to mark the Society's 80th Anniversary at Burgh House during August.

Over 30 photographers will take part, showing a wide variety of professionally presented pictures covering the range of subjects, places, people and styles possible in today's digital world.
Behind Closed Doors:
A Biography of Romney's House
Wed 11 June - Sun 15 October
FREE
Exciting exhibition of the story of Romney's House on Holly Bush Hill, an iconic local building that has been immortalised in art, and has been home to some of the most creative minds of the last three centuries, including artist George Romney, best-selling Victorian cookery writer Maria Rundell, architect Clough Williams-Ellis, musician Raymond Russell and the Faradays, owners of Star Studios, who made recordings for Radio Luxembourg.
Keep an eye out for an exciting talk by Romney expert Alex Kidson in September
.
Discovery Sundays
Every Sunday in August
FREE
Drop by the museum rooms and discover the exciting activities for families on the day. Objects handling, art-making, craft activities and more. Suitable for ages 3 and over
Buttery Cafe open
Wed - Fri
10am - 5pm
Sat - Sun
9.30am - 5.30pm
For Reservations call 020 7794 3943
Still Life and Abstraction
Wed 23 - Sun 27 August
FREE
An exhibition exploring the links between Still life and Abstraction in contemporary art. Still life – the arrangement of everyday objects on a table – was established in the 17th Century. Although the Dutch excelled in the genre, the French Academy ranked it at the bottom of the painting ladder, after landscape, which was similarly viewed as lowly, because it did not involve people as its subject matter. By the 19th Century Cézanne was reworking the Still Life by painting an arrangement of objects from multiple viewpoints: this work led to Cubism and eventually pure abstraction.
The work displayed in this exhibition represents traditional Still Life, Still Life in the tradition of Cézanne, a double play on 'Still' Life - with the figure, animate and inanimate life - represented in different mediums and abstraction to complete the journey.
Wine and Cheese Tasting at Burgh House
Thursday 10th August, 7pm
Burgh House will open it's doors on the summer soirée of 10th of August for a new and intimate wine and cheese tasting event. Working very closely with Jeroboams in Hampstead, a sommelier will guide you through each of the five wines they have carefully selected, with a lovely accompaniment of fromage of course! French wines will be the first theme for this event.
Tickets
Voices of Flowers - Ensemble Canon
Monday 17th July, 6:30pm
FREE - booking essential.
Ensemble Canon is a vocal ensemble consisting of four musicians, and very popular in Japan with its extensive repertoire and vividly staged performances. This is their 8th concert at Burgh House.
Tickets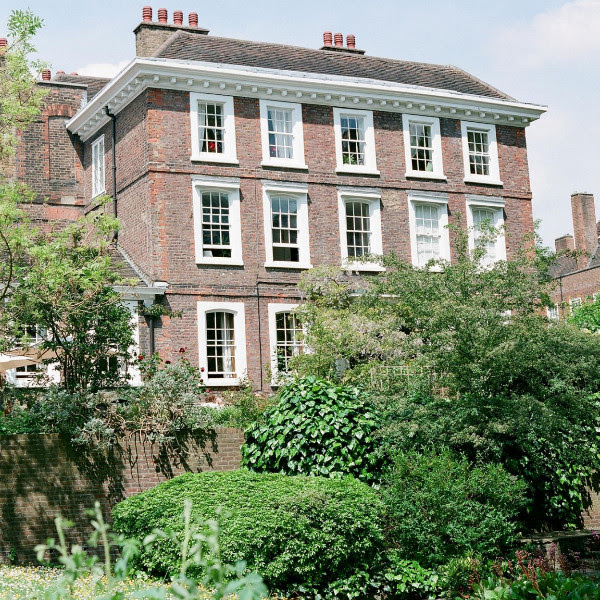 Burgh House & Hampstead Museum open
Wed - Fri & Sun
12noon - 5pm