.
Autumn is here!
Shake off the post-summer blues and join us for an exciting range of events. We have a full programme of recitals, exciting new exhibitions and workshops and something a little spooky to celebrate Halloween...

Follow us on Facebook and Twitter to keep up to date with our events.
Sandra Peterken: Land and Sea 2
Wednesday 25th October-Sunday 5th November
Sandra Peterken presents an exhibition of oil paintings, inspired by the ripples and waves in both landscape and seascape. Working mostly in North Cornwall, Peterken's work reflects the energy and colour of the wild coastline.
Italian Wine and Cheese Tasting Evening
Thursday 12th October
7pm
Following our recent sold-out soiree, we are delighted to announce our next intimate wine and cheese tasting event. Working very closely with Jeroboams in Hampstead, a sommelier will guide you through each of the five wines they have carefully selected, with a lovely accompaniment of formaggio of course! We will be focusing on the fine Italian wines for this event!
More information and tickets
here
.
Masami Suzuki: Air Sentimental
Sunday 8th October
2.30pm
Soprano Masami Suzuki is accompanied by Richard Dowling (tenor), Midori
Komanchi (violin) and Jeremy Silver (piano) for a programme including works by Handel, Debussy, Barber, Mozart,
Lobos and Rossini.
Tickets £15 (£10 conc) available from 07502307574 or email
martha.szk@gmail.com
Mary Mundy and Henry Roche: Cello and Piano Recital
Sunday 22nd October
7pm
Mary Mundy and Henry Roche will perform Beethoven's G minor Sonata (Op 5 No 2) and the lyrically beautiful 1913-17 Sonata in D minor by Frank Bridge.
Tickets £12 available
here
and on the door.
Includes a glass of wine.
The Big Draw: Living Lines
Sunday 22nd October
12pm
Join the biggest drawing festival in the world. Come and create flip books, zoetropes, phenakistoscopes and much more in this animation workshop.
This is a drop-in activity.
Suitable for ages 5 and over.
FREE
Kids' Halloween Party
Friday 27th October
1pm
Our frightfully fabulous Kids' Halloween Party is back! There'll be spooky story-telling and creepy craft activities, a fancy-dress competition and a monstrous museum trail. Advance booking is essential.
Ages 8 and under.
£10 per child
Trio Sonorité: Autumn Matinee
Sunday 29th October
2pm
The Piano Trio Society presents Trio
Sonorité performing Mozart's ever
popular Kegelstatt Trio, with trios by Beethoven and Milhaud and music by renowned English composer Errollyn Wallen and Turkish composer AA Saygun. Tickets £10 (children free)
available
here
and on the door.
London Bird Club: Conor Jameson - Looking For The Goshawk
Thursday 26th October
6.30pm
Conor discusses the sequence of events that led to him writing his acclaimed book Looking for the Goshawk, some of the people he met and the places he visited as he seeks to understand 'the phantom of the forest'. He describes how the lost raptor went missing from our landscape, and our imaginations, and the work that's being done to help it come back. He describes what the apparent and actual absence of goshawks may reveal about us, and the exciting challenges of rewilding.
More info
.
Lifelines with Paddy Ashdown
Tuesday 17th October
7.30pm
Join Burgh House Trustee and former councillor Linda Chung in conversation with Lord Ashdown, British politician and diplomat and Leader of the Liberal Democrats (1988 -1999), discussing his life
from the Royal Marines to the House of Lords.
Proceeds in aid of Burgh House. Tickets available
here
.
Join us post-talk for an informal supper of cheese, charcuterie and wine for an additional £12.
Celebrating Diwali

Friday 20th October
3.30pm
Celebrate the Festival of Lights at Burgh House and enjoy an afternoon full of dance, music and family fun. Make your own Diwali lamp, experience henna art, learn to write your name in Hindi and participate in our community Rangoli.
Suitable for children 4 and over.
FREE
Beethoven Chamber Music & Songs
Sunday 1st October
6.30pm
A quartet of experienced musicians,
colleagues, friends and Royal Academy alumni present a delightfully varied
all-Beethoven programme featuring the Piano Trio in E flat, Op1 No1, some of the most renowned songs for voice and
piano, and a generous selection of the composer's endlessly inventive and
enchanting arrangements of Welsh folk songs for piano trio and voice.
Tickets £12 (£10 conc) available
here
Camden History Society: The London Diary of Anthony Heap
Thursday 19th October
7.30pm
Anthony Heap (1910-1985), a lifelong St Pancras resident and employee of St Pancras and Camden kept a diary for 57 years. This exciting talk will delve into the diary of a man experiencing London at War.
More information
here
.
The Linum Trio

Sunday 15th October
2.15pm
The Linum Trio, Kiyo Takahashi (piano), Ayako Yamazaki (violin), Marina Comas Castiñeira (cello), presents a varied
programme with music by Smetana,
Martinů and Pärt. Tickets £10 (£8 conc) available on the door.
Includes a glass
of wine.
Halloween: The Highgate Vampire

Tuesday 31st October
7pm
Renowned London Storyteller Vanessa Woolf brings to life the legend of the infamous Highgate Vampire in this haunting new story. Take a seat and prepare to be spooked, plus a chance to take a closer look at some of the most intriguing objects of our collection, if you dare.
18+ event.
Tickets £18
, refreshment provided.
Ombre Amene: The Golden Age of the Guitar through the Expressive Colours of Giuliani and Sor
Wednesday 18th October
7pm
Ombre Amene: The Golden Age of the Guitar through the Expressive Colours of Giuliani and Sor


Wednesday 18 October, 7pm


Gabriella Di Laccio (soprano) and James Akers (guitar) perform songs and guitar works by the two major figures of the early 19th century on period
instruments.
Tickets £10 available here and on the door.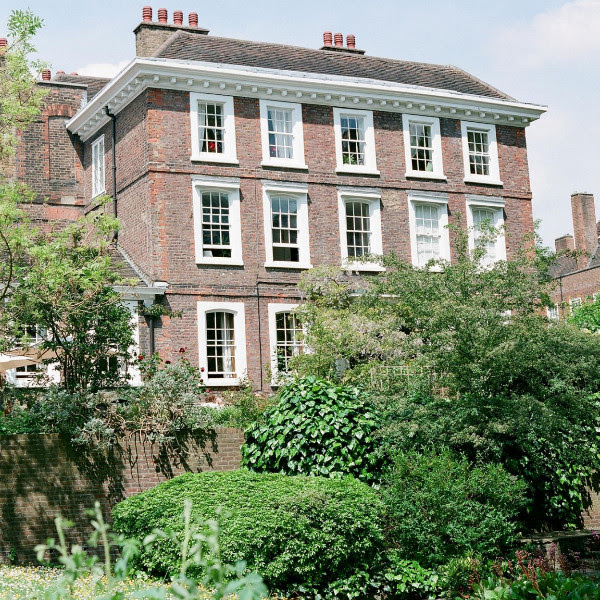 Burgh House & Hampstead Museum open
Wed - Fri & Sun


12noon - 5pm
Buttery Cafe open
Wed - Fri


10am - 5pm


Sat - Sun


9.30am - 5.30pm
For Reservations call 020 7794 3943