The National Army Museum is closed for redevelopment until late 2016, but our programme of exhibitions and events continues at venues across the UK.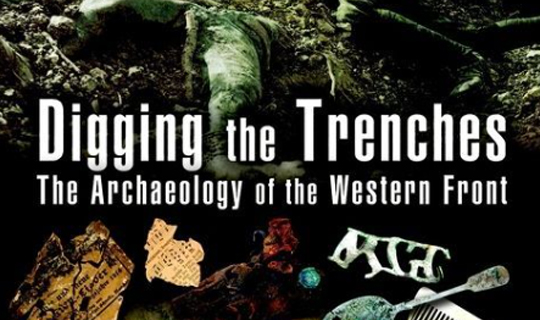 ...
25 February 2016, 7.00pm
Army & Navy Club, London

Battlefield archaeologist and broadcaster Andy Robertshaw will speak about the results of 30 archaeological projects in France and Belgium over the past 15 years.

Mesopotamia, January 1916

Private William Jay of 1/5th Battalion The Buffs (East Kent Regiment) provides an eye-witness account of the doomed attempt to relieve the besieged British-Indian forces at Kut.

8 February 2016, 12.30pm
Army & Navy Club, London

Jennifer Daley will analyse the military spectacle of British battlefield dress in response to political, economic and technological developments, and within the wider framework of British warfare.

22 February 2016, 12.30pm
Army & Navy Club, London

National Army Museum curator Jasdeep Singh will examine how certain races in India were identified, studied and groomed to form regiments in the British Indian Army.

1-14 February 2016
Maida Vale Library

15-28 February 2016
Brixton Library

29 February - 13 March 2016
Carnegie Library

The National Army Museum is taking an Empire and Commonwealth exhibition on the road to a range of libraries around London.

New lecture video online

Dr David Omissi, Senior Lecturer in Modern History at the University of Hull, examines the personal correspondence of Indian soldiers who fought on the Western Front.
Image credit: © IWM (Q 53887)

Until 20 March 2016
Essex Regiment Museum, Chelmsford

This thought-provoking exhibition displays the artistic results of a two-year collaboration between the National Army Museum, soldiers drawn from rehabilitation and support centres, and artist Susan Stockwell.

Egypt, December 1915

Private William Bowyer of 1/1st Buckinghamshire Yeomanry (Royal Bucks Hussars) recalls an unconventional Christmas fighting in Egypt's Western Desert.

Explore our Napoleonic archive

We are looking for your help to capture new information about our Napoleonic archive. Get involved at home by transcribing and tagging images of these 200-year-old documents.

Specialist military genealogy website

The site includes over 9 million individuals' military records covering more than 300 years. Records are professionally transcribed in-house to achieve industry-leading accuracy, with military experts on hand to answer customer queries.