.
September sunshine...
Autumn's here- so come and soak up those last few days of sunshine in our glorious garden and cafe, or retreat for cover into the house!
Follow us on Facebook and Twitter to keep up to date with our events.

Image of Romney's House from our current exhibition Behind Closed Doors: A Biography of Romney's House, running until

15th October 2017

.
Birds of the Heath in Autumn
Sunday 3rd September
9.30am
A guided walk led by John Hunt, former Chairman of Marylebone Birdwatching Society. Meet outside Burgh House,
minimum donation of £5
. For more info go to:
www.heathandhampstead.org.uk
The Big Draw: Still Life Drawing with Rea
Sunday 10th September




2pm-4pm
Artist Rea Stavropoulos will introduce you to still-life drawing, developing your basic drawing skills. All materials will be provided. The Big Draw invites people to take part in drawing activities. Throughout the year, the Big Draw collaborates with educators, artists and arts education agencies who work in formal/informal education to extend learning, innovation and engagement.
Suitable for young people 16 and over
ChamberMusicBox
Sunday 17th September
2.30pm
A mix of outstanding British and European players coming together to present fresh and spontaneous programmes of chamber music that will only be revealed to the audience at the actual concert: that's ChamberMusicBox. Each
Sunday
afternoon concert promises to be a tasty box of chamber music delights to be enjoyed by the whole family. Come and experience London's freshest classical music experience!
The Springett Lecture
Thursday 21st September
8pm
Matthew Maran - From North London to the World's Great Wilderness and Back Again.
A photographic journey and why you don't have to travel far to encounter amazing wildlife. Award-winning wildlife photographer Matthew Maran presents a slideshow of his best images over the past 17 years.
'So noble a collection in a state so confused': Romney's time at Hampstead
Friday 22nd September
2pm
Alex Kidson will be discussing the life of artist George Romney, particularly his last years spent in Hampstead when he created the building now known as Romney's House, on Holly Bush Hill. Alex is an art historian and the leading authority on George Romney, and curated the 2002 bicentennial exhibition on Romney that toured to the National Portrait Gallery, Walker Art Gallery in Liverpool, and to the Huntington in San Marino, California.
This talk is in conjunction with
Behind Closed Doors: A Biography of Romney's House
- an exhibition running until
Sunday 15 October 2017
.
Unplugged at Burgh House


Sunday 3rd September




2pm-4pm
Whether your passion is spoken word or wordless music, come along and perform
on Sunday
afternoon, or sit back and listen at this free event. All welcome. Refreshments will be available from the cafe and welcome in the Music Room.
If you would like to sign up to perform, email
whatson@burghhouse.org.uk
or turn up at the door. The piano will be available for use, otherwise please feel free to bring along instruments, though the session will not be amplified.
Open House


Sunday 17th September




11am-6pm
FREE
Burgh House will be participating in Open House London for
Sunday 17th September
, our cafe and garden will also be open so do pop in if you're planning to visit the many Hampstead Houses that will be open. In the morning, we will be holding a free family learning activity
and ChamberBoxMusic are holding a concert in the afternoon
Objects In Transition


Sunday 17th September




11am-12.30pm
Inspired by Rosy Coleman and Judith Prieto's work in Objects in Transition exhibition, join us for an art session to explore different techniques.
Ages 5+ tickets £5 per child
Book your tickets here
Birds and People - Nigel Collar
Wednesday 20th September


Doors

6.30pm

for

7pm
Our use of birds sits at the root of our lives, and we can parse it into three broad categories: (1) association and inspiration, (2) semi sustainable services, and (3) intolerable exploitation. This talk covers all three, starting in giddy good spirits and ending somewhere rather different. This talk will be given by Dr. Nigel Collar, a Leventis Fellow in conservation biology with BirdLife International.
Click
here
for more info about the talk.
£2 (free for students and under 18s)
A Few Words


Friday 29th September




4pm-5pm
FREE
Free your imagination with our fun and creative writing and story making workshop.
Children will develop their writing and story-making techniques with this after school activity.
Ages 7+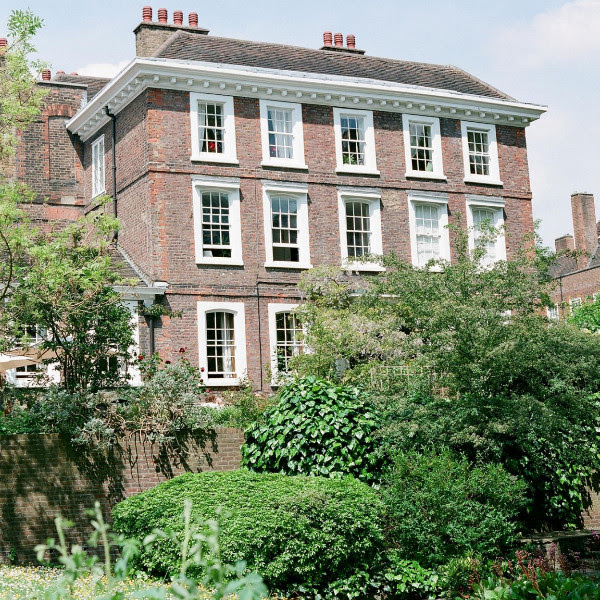 Burgh House & Hampstead Museum open
Wed - Fri & Sun


12noon - 5pm
Buttery Cafe open
Wed - Fri


10am - 5pm


Sat - Sun


9.30am - 5.30pm
For Reservations call 020 7794 3943